To make the job for artisans of both western and Japanese sewing technique ,
KUDEN makes more opportunity that people all over the world and Japanese young age touch the kimono culture in their daily life and aims for the brand who pass the culture and interests on kimono by our Next Kimono "Samurai Mode Series" without special technique to wear kimono.
We are pleased to welcome Mr. Sakijudayu Toyotake, a tayu (narrator) of Bunraku puppet theater and a kimono wearer in his daily life, as a global ambassador of KUDEN.
In addition to modeling for the Samurai Mode Series, we are planning a variety of collaborations, including interviews about puppet theater and kimonos.
*1…More about Next Kimono is from here.
*2…The story about sewing factory Marron went bankrupt is on here.
What is Ningyo joruri Bunraku
puppet theater?
"Ningyo joruri is a form of Japanese puppet theater.
Composed of the words "ningyo"(Puppet) and "joruri".
The tayu who tells the story and the shamisen player who plays the shamisen,
these 2 people tell a kind of story called joruri.
Then the puppeteer uses the puppets on the front stage."
-Excerpts from a special interview between Toyotake Sakijudayu and KUDEN
※The rest of the interview video will be released at a later date.
"Ningyo joruri bunraku is one of Japan's representative traditional performing arts, a comprehensive art form that combines tayu, shamisen, and puppets. Ningyo joruri bunraku was declared by UNESCO as a Masterpiece of the Oral and Intangible Heritage of Humanity in 2003 and was included in the Representative List of the Intangible Cultural Heritage of Humanity in 2008."
Quoted by the Bunraku Association of Japan, a public foundation : https://www.bunraku.or.jp/about/
— Everything has been passed down from generation to generation through repeated changes.
[Greeting]
A kimono is 'something to wear'. Very simple indeed.
It is inevitable that the style of what we wear changes with the passage of time.
Universality and innovation exist at the same time in the functional beauty of the kimono, which is sublimated into the modern life we live, backed by the functional beauty that accompanied the life in the past.
There is no boundary in the irreversible flow of time between the old and the new, and everything has been passed down from generation to generation through repeated changes.
That is the oral tradition, KUDEN.
Welcome, come on, be with us.
We hope you're looking forward to our collaboration including this special interview about Bunraku & Kimono!
First collaboration
Designed by KUDEN & Modeled by Sakiju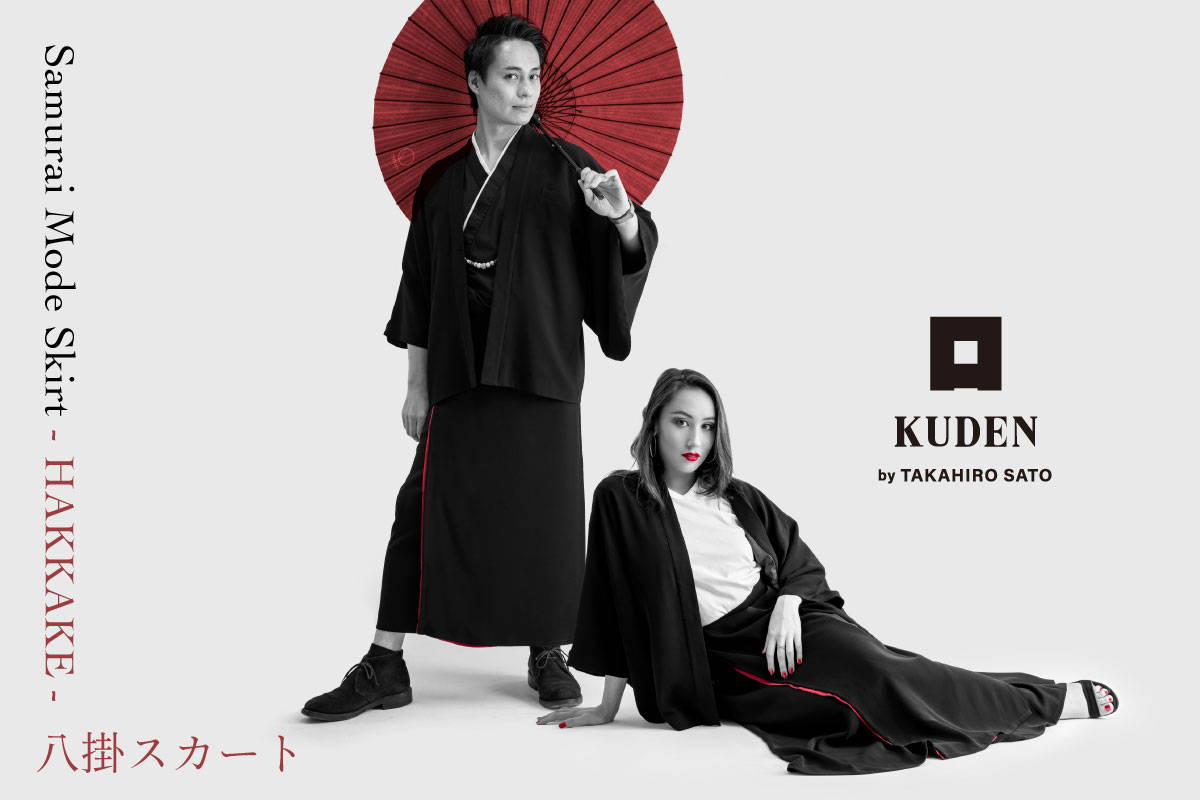 ※Order from Japan Only now