Summer with cool&easy kimono style
Shirt II & Short Sleeve

Pre tailor-made event
8th April Fri. - 10th May Mon. (in Japan time)
The pre tailor-made event for one of KUDEN's popular item Samurai Mode Shirt II & Short Sleeve
If you order in this event, you can enjoy shirt in your summer.
Shirt II that closed the front by 2 strings, not buttons, has mode looks and tight-solid silhouette but actually not tight and comfortable to wear with coolness.
Even in hot and humid summer, you can Enjoy kimono style easily like your other usual outfits.
For you customer already have this Shirt, would you like to get another one in this special event and make more style?
To stop the mass production and mass waste
Approach for Ethical by KUDEN
KUDEN's pre tailor-made even is the approach to stop the social problem in fashion world, mass production and mass waste. We will start to produce the item after event end. It means customers must wait but instead of that we can provide discount price.
If you want it as soon as possible, not many but there is a Instock items in regular price so please select according to your needs.

Lookbook by Samurai Mode Series
More smart wellhoned silhouette like Katana
Design to put a good point of kimono on modern clothes.
Refine the silhouette to look the body line more sharp. Express the sharp waist line like when we wear kimono with Obi belt.
Make more solid and sharp impression like katana for front, To design for hard to open the front, make pattern and design once again.We can say what we motivate when we wear is just Katana.
Both with kimono and usual outfit
Easy Daily kimono style
You can wear with Jacket and cardigan like your another shirt. Also recommend to wear with vintage haori and make your kimono style easily.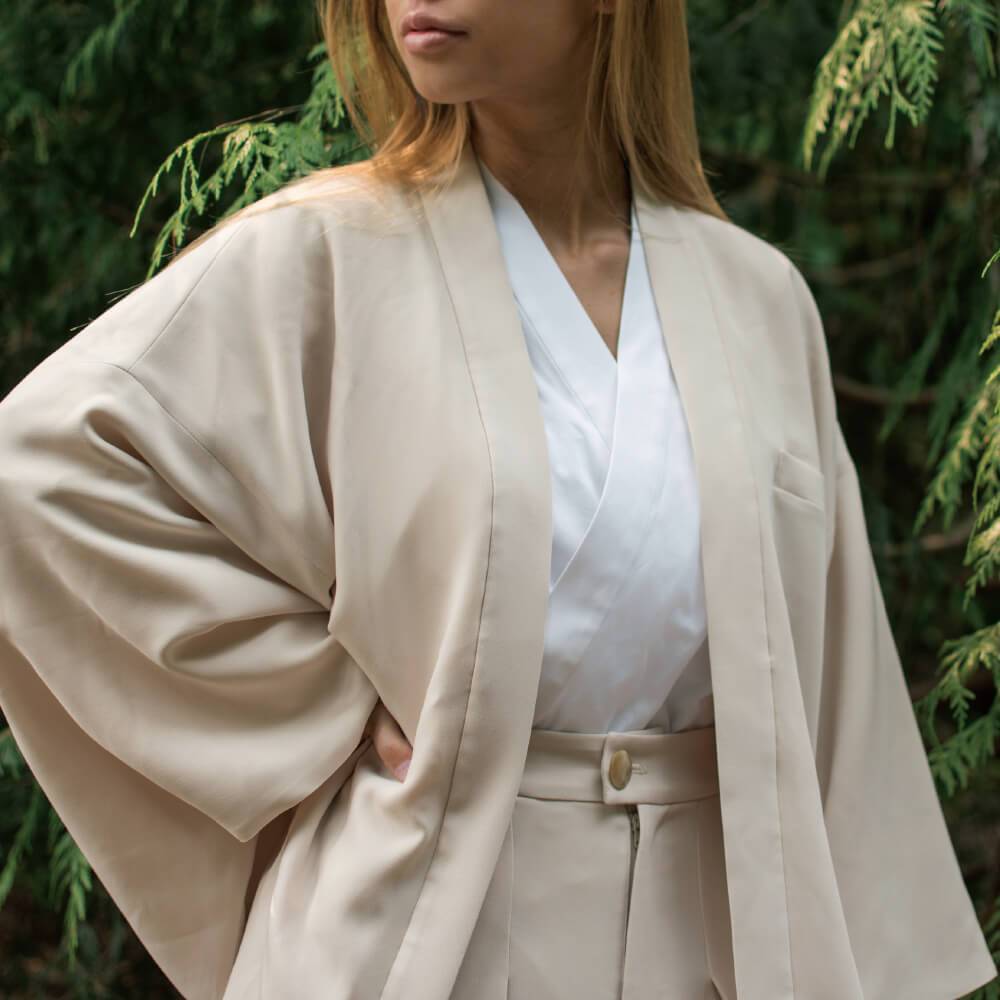 Make looks beauty your shape of decollete from neck by kimono motif collar
We adopt kimono collar to modern European basic shirt. From far view, it looks basic cotton shirt so it's suitable for both formal and casual style. V-necked collar make look beauty.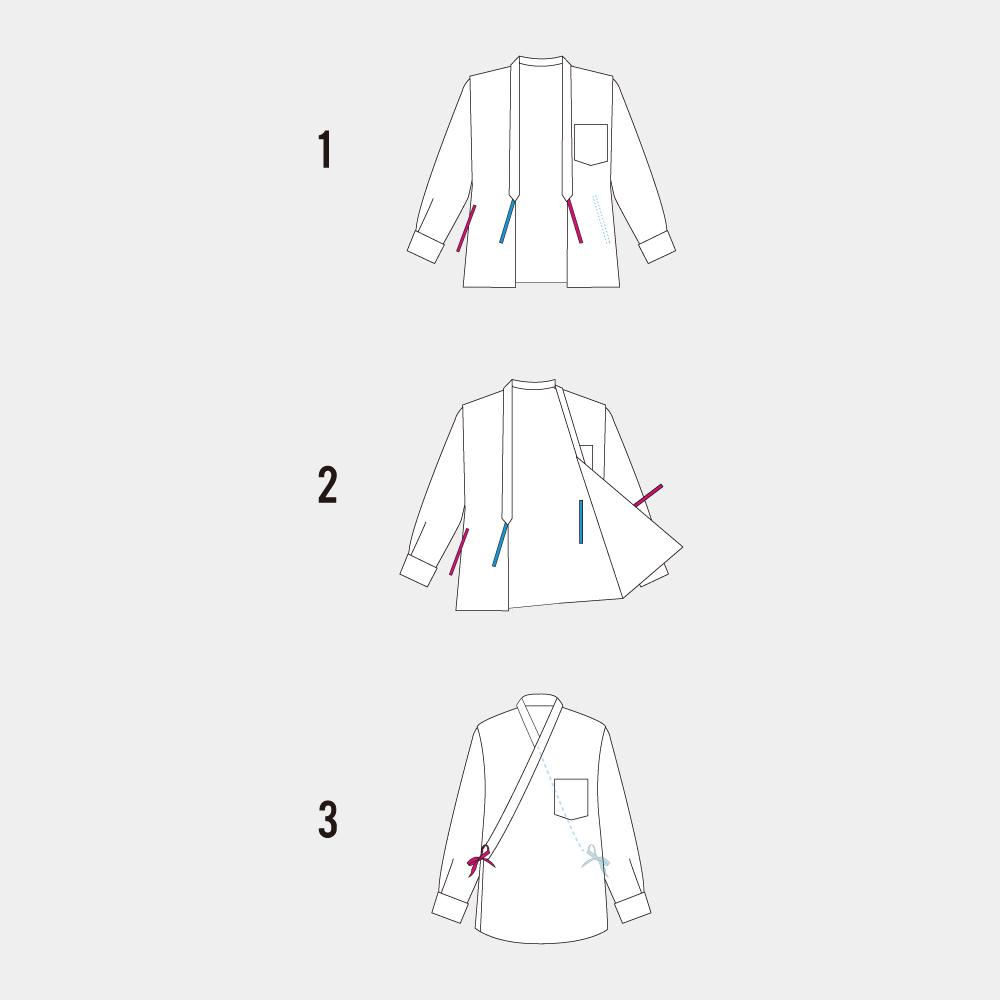 Idea from kimono, 2 adjustable strings
You can wear without heavy fastening feel compared to traditional kimono by 2 adjustable strings on your waste around.
Refine the silhouette to look the body line more sharp. Express the sharp waist line like when we wear kimono with Obi belt.
Change the angle of front and place of strings , it's hard to open the front and make more solid impression. Express the cool front look by design.
無事、Samurai Mode Shirt II 届きました!
肌触りがとてもよくて着心地がとても良いです!首回りも涼しく、何よりシルエットがすっきりして格好良い!
ズボンにも会わせやすく、袖がすっきりして洋装とも合わせやすいので、いろんな合わせ方ができるのが嬉しいです。外出するのが楽しくなりました。
今後も是非とも愛用させていただきたいと思います。
素敵な服をありがとうございます!
前回購入したLはゆったり、今回のXSはかっちり着こなせるサイズでした。背が低いのでサイズ的にはXSがフィットします。やや腕周りに余裕がなかったのですが、その他はぴったりでした。
ポケットもデザイン的にもいいですし、ちょっとハンカチ等を入れられる実用にも使えて便利です。アクセサリーを指したりしているのですが、ポケットの内側にアクセサリーを固定できる仕組みがあるといいなとおもいました。
あと、こうしたアンケートや購入時の画面の日本語版もあったらいいなと思います。毎回読み解くのに時間がかかるので…。
かっこいいから買った。よかった。
紐が剥がれやすいから4にしました。
Introduction of KUDEN concierge service
KUDEN starts Ethical and sustainable service "KUDEN concierge" with our thoughts that "We want customers to use good items for a long time with care"
KUDEN answer the request for customers ask about cleaning, repair and other things about our products.
If you have any question before your purchase, feel free to ask us.