July Pre tailor-made event for Samurai Mode Jacket - Eco model-
Event period : 30th June - 31st July


Number limited pre tailor-made
Due to world issue, there is limited for main fabric stock and schedule of sewing factory so if we have many order earlier, we may close this event even before deadline.
It has possibility to held next Pre tailor-made event for jacket is in end of year or next year so please order faster if you want.
Feel wind , wear Samurai Mode Jacket - Eco model -
Design including traditional "Miyatsu-guchi"(身八つ口),not closed part between sleeve and underarm, makes air passage. It's comfortable to wear , feel cool.
The main fabric is dry-touch and made from sustainable material, recycled PET bottles 100%.
In September which we plan to start shipping, you may start new season.
Would you like to begin your new start with new style Japanese 和 mode?
To stop the mass production and mass waste
Approach for Ethical by KUDEN
KUDEN's pre tailor-made even is the approach to stop the social problem in fashion world, mass production and mass waste. We will start to produce the item after event end. It means customers must wait but instead of that we can provide discount price.
If you want it as soon as possible, not many but there is a Instock items in regular price so please select according to your needs.
Wear just one item,
Enjoy Next Kimono as you like
You can enjoy Next Kimono to your prefer. If you wear 3 items together, it looks modern kimono. If you wear 1 Next Kimono clothes, jacket, with what you already have, it looks mixed style between kimono and modern.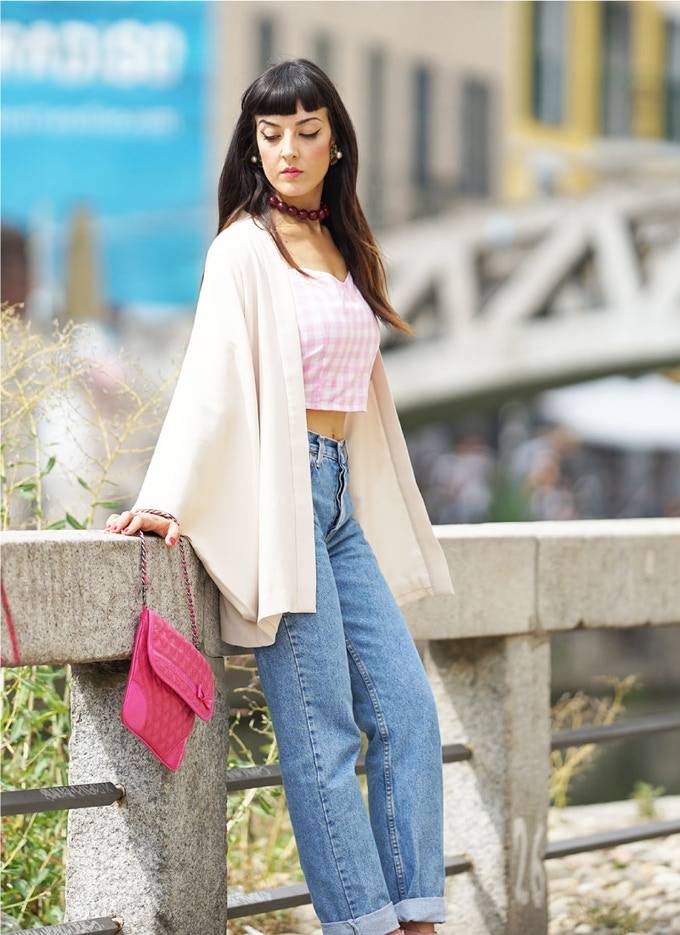 Lookbook by Samurai Mode Series
The Feature of Jacket - Eco Model -
■Reproduce kimono silhouette with beautiful drape of shoulder as modern jacket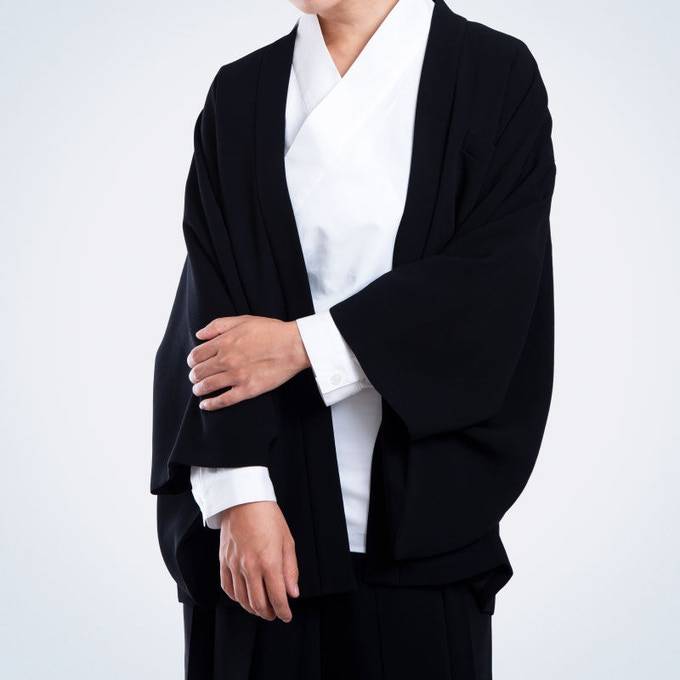 Samurai Mode Jacket is designed with deeply thinking about pattern, silhouette and drape.
■Make your only one jacket by attaching accessory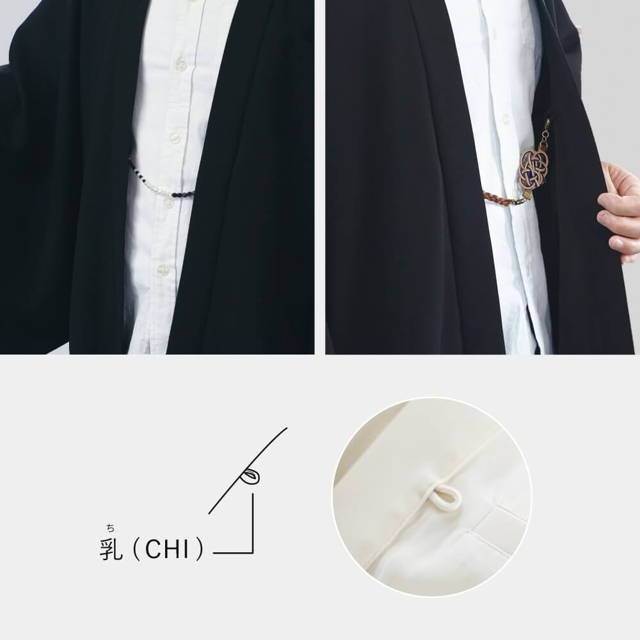 Japanese traditional haori jacket can be attached haori-himo, haori strings, to close the front panel. The part that attached the haori strings called "Chi", we design Samurai Mode jacket to take over that function. You can attach a traditional haori strings to a small loop and also your accessory, chain, customize for formal or casual ... enjoy your own style.
■We adopt "miyatsu-guchi" from kimono for comfortable to wear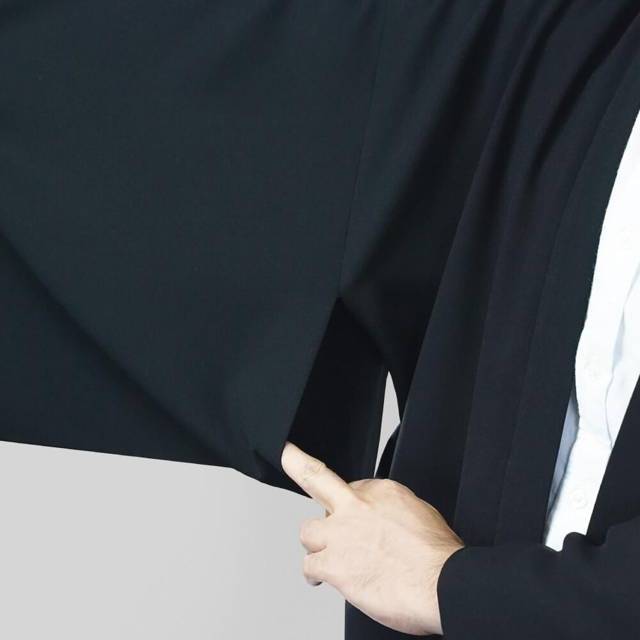 "miyatsu-guchi" is not closed part between sleeve and underarm, have traditional haori&kimono. This function is to prevent the occurring of the out of shape. We adopt it on our jacket because it makes air passages, soft and comfortable. "Miyatsu-guchi" increases in range of motion because of it and also take out the air.By reduce the cloth for the armpit, rough and uncomfortable feeling, shape of shoulder looks slim.
■Your portable belongings in 3 pockets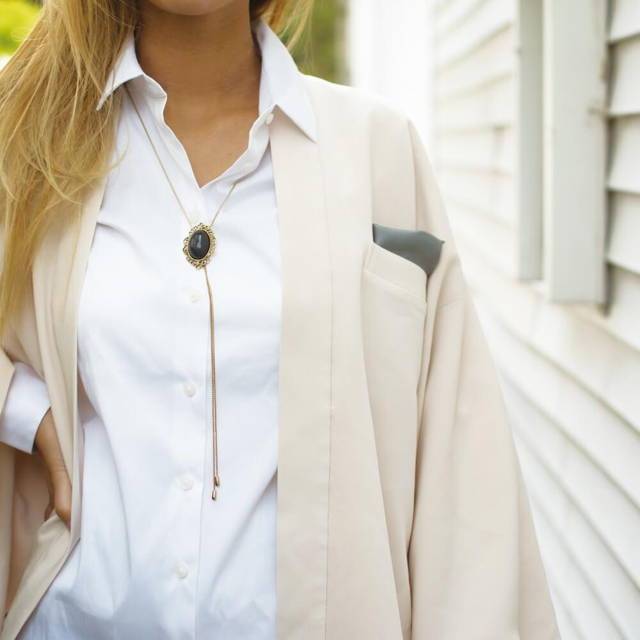 Kimono doesn't have any pocket but we live in busy days so what we do first is design the pocket to be suitable to modern lifestyle. The one is on left chest. it' s according to European formal style and design to put handkerchief in. This function makes jacket good to formal occasion. There are inner pocket on each side.We design for both business scene, put a card case or smartphone in , and daily life, put a music player and earphone in.
■Main fabric is made from recycled PET bottles
Main fabric is one of "&+™" brand made by TORAY INDUSTRIES, INC.
" &+™ is a new fiber made from recycled PET bottles. Friendly to the environment, it offers high quality and functionality. From recycling, to upcycling, &+™ embodies a new way of thinking designed to expand recycled fiber use, and realize a sustainable society. &+™ fibers are made from used PET bottles that are collected by local governments and shops throughout Japan. The bottles are then carefully sorted and shredded, and cleaned in an alkaline solution. "
Quoted from:https://www.andplus.toray/en/
Introduction of KUDEN concierge service
KUDEN starts Ethical and sustainable service "KUDEN concierge" with our thoughts that "We want customers to use good items for a long time with care"
KUDEN answer the request for customers ask about cleaning, repair and other things about our products.
If you have any question before your purchase, feel free to ask us.