New Release Eco model of Samurai Mode Series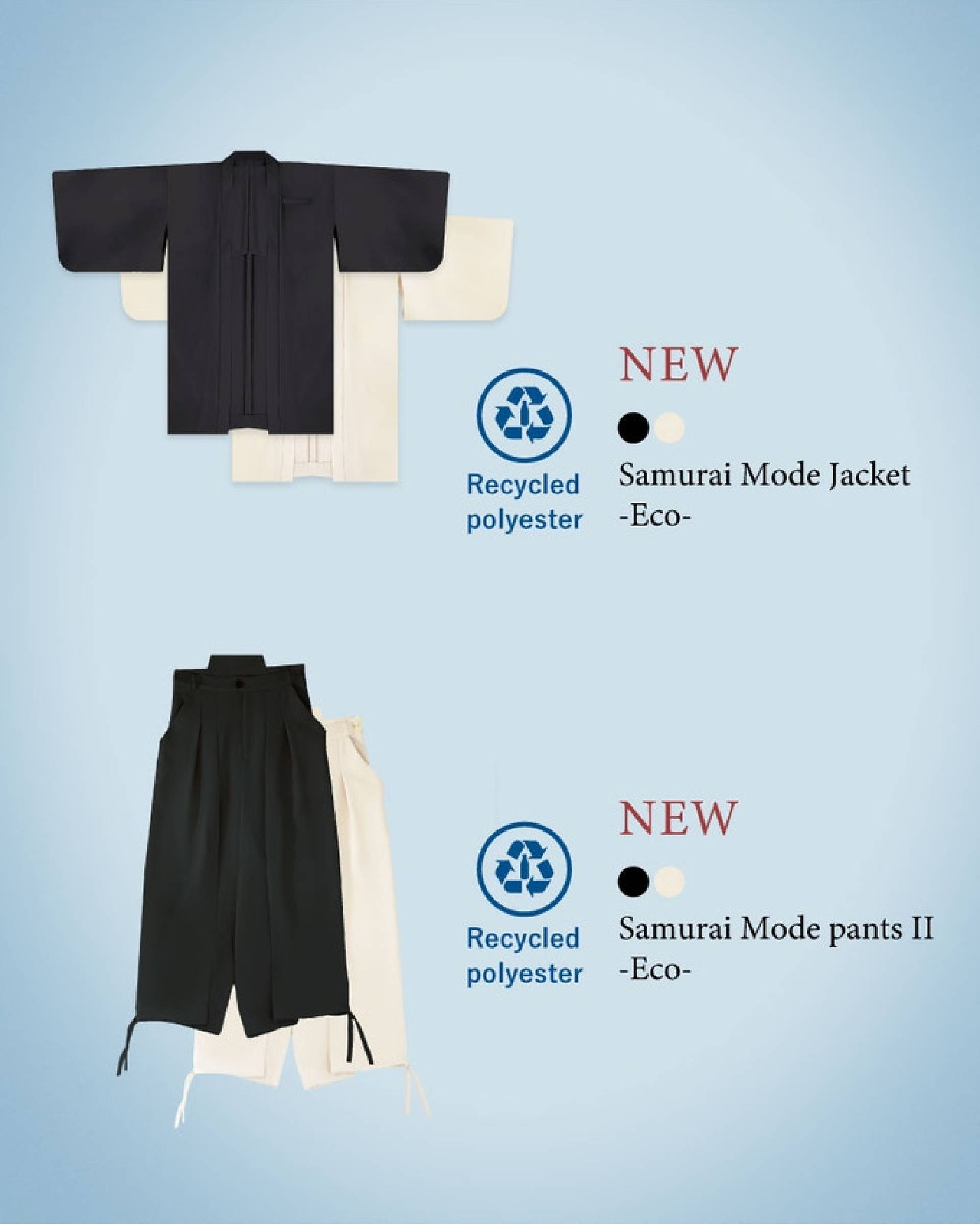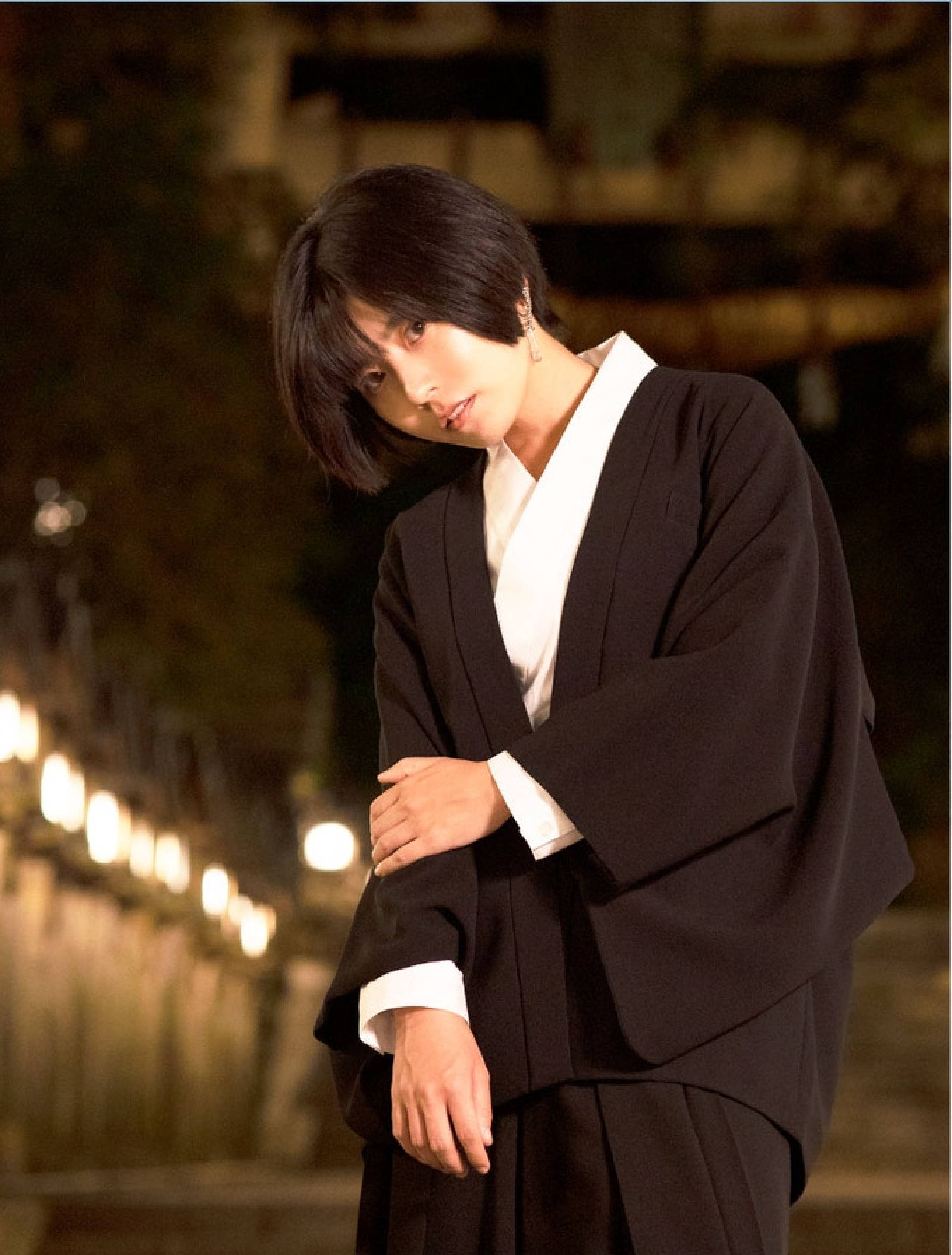 Kimono style made by 3 items that unnecessary special technique to wear
Also can wear each item with your outfit
Unisex design
Make the opportunity to have interests on traditional kimono & its culture
Approach to protect kimono culture and working environment of sewing factory
This Next Kimono and branding won the Social Design Award , one of the most biggest design award A'Design Award in Italy, because design and those approach was evaluated
As the newest product of Next Kimono series, Eco model made of recycled polyester is first released in this Kickstarter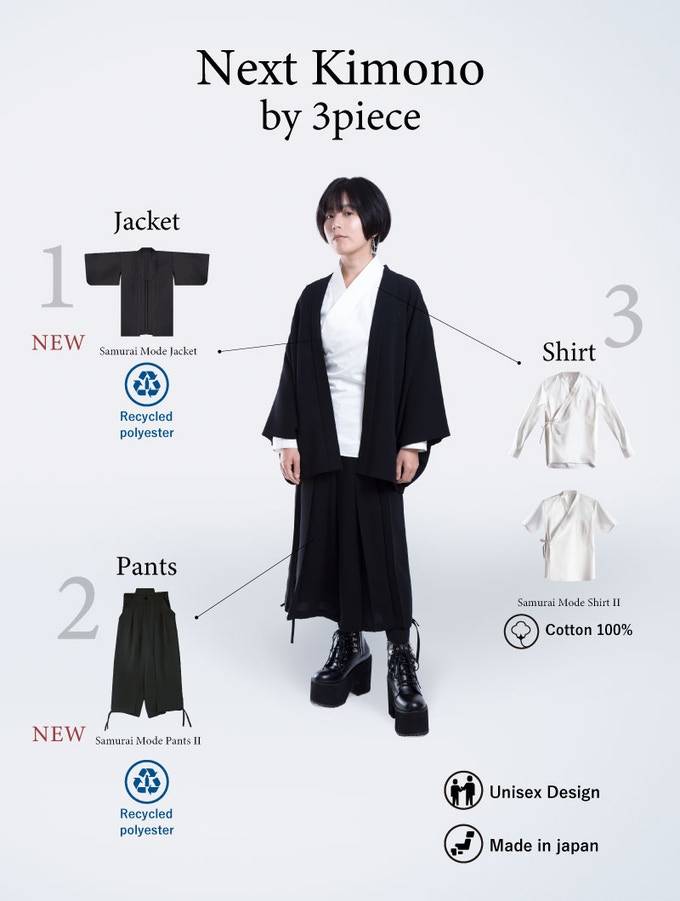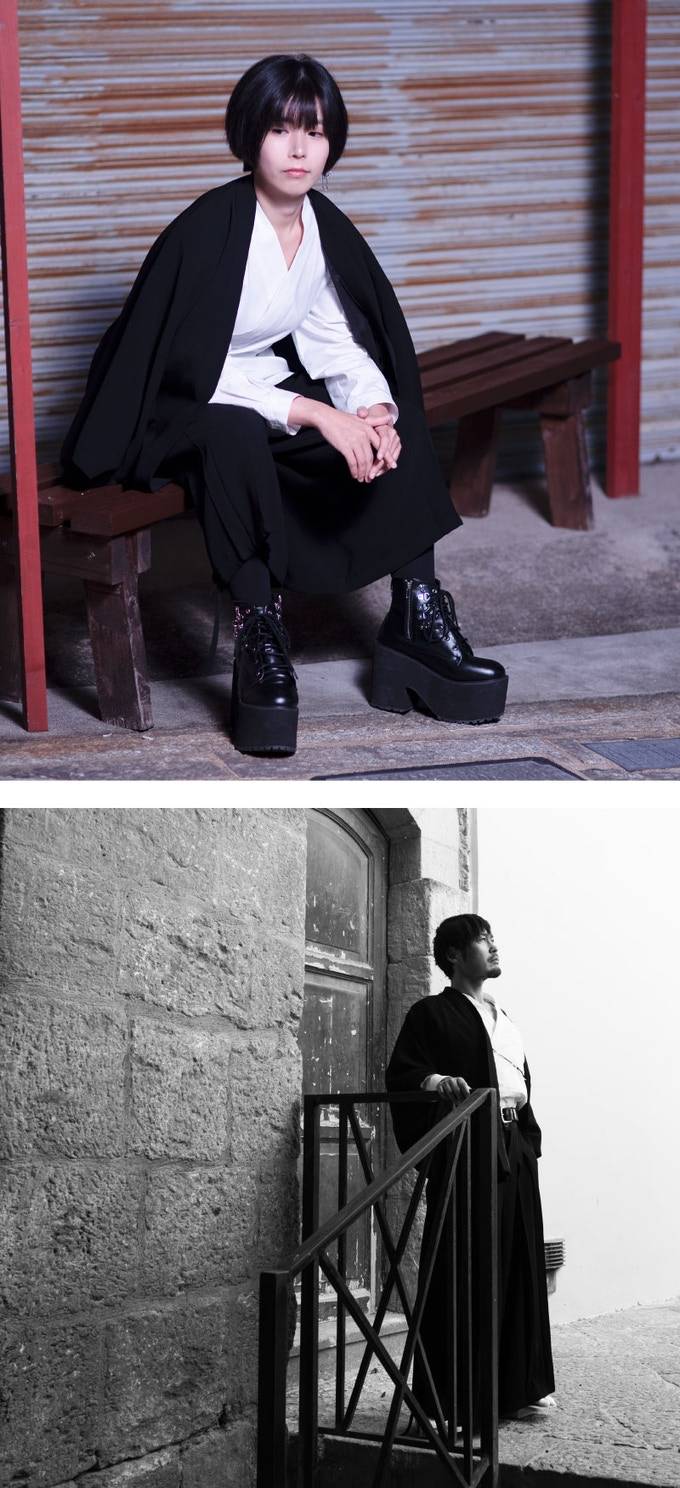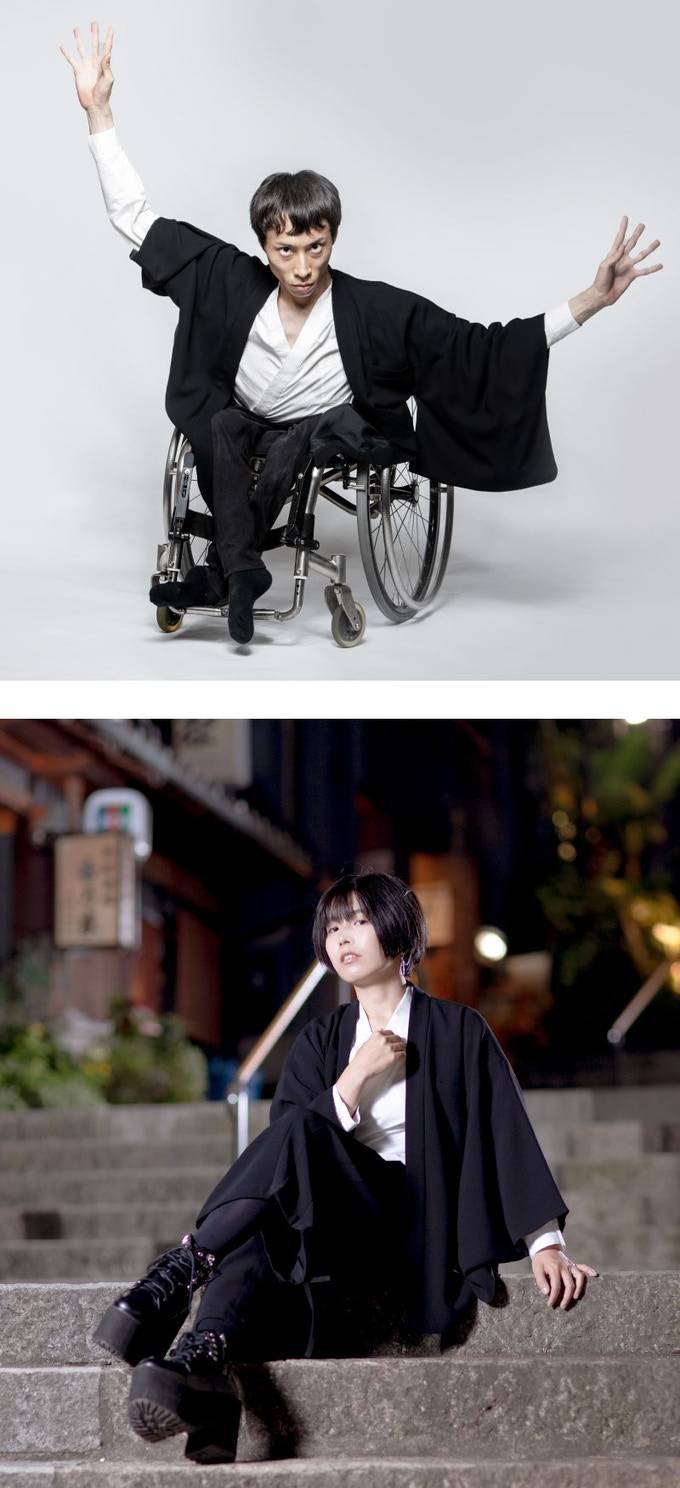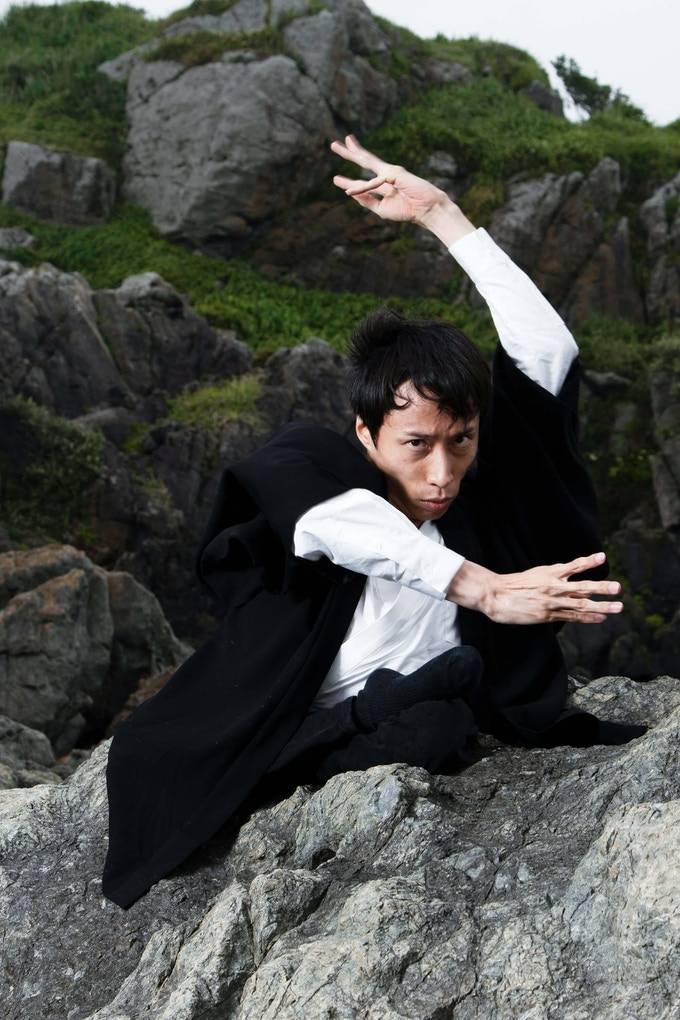 Samurai Mode Jacket
- Eco -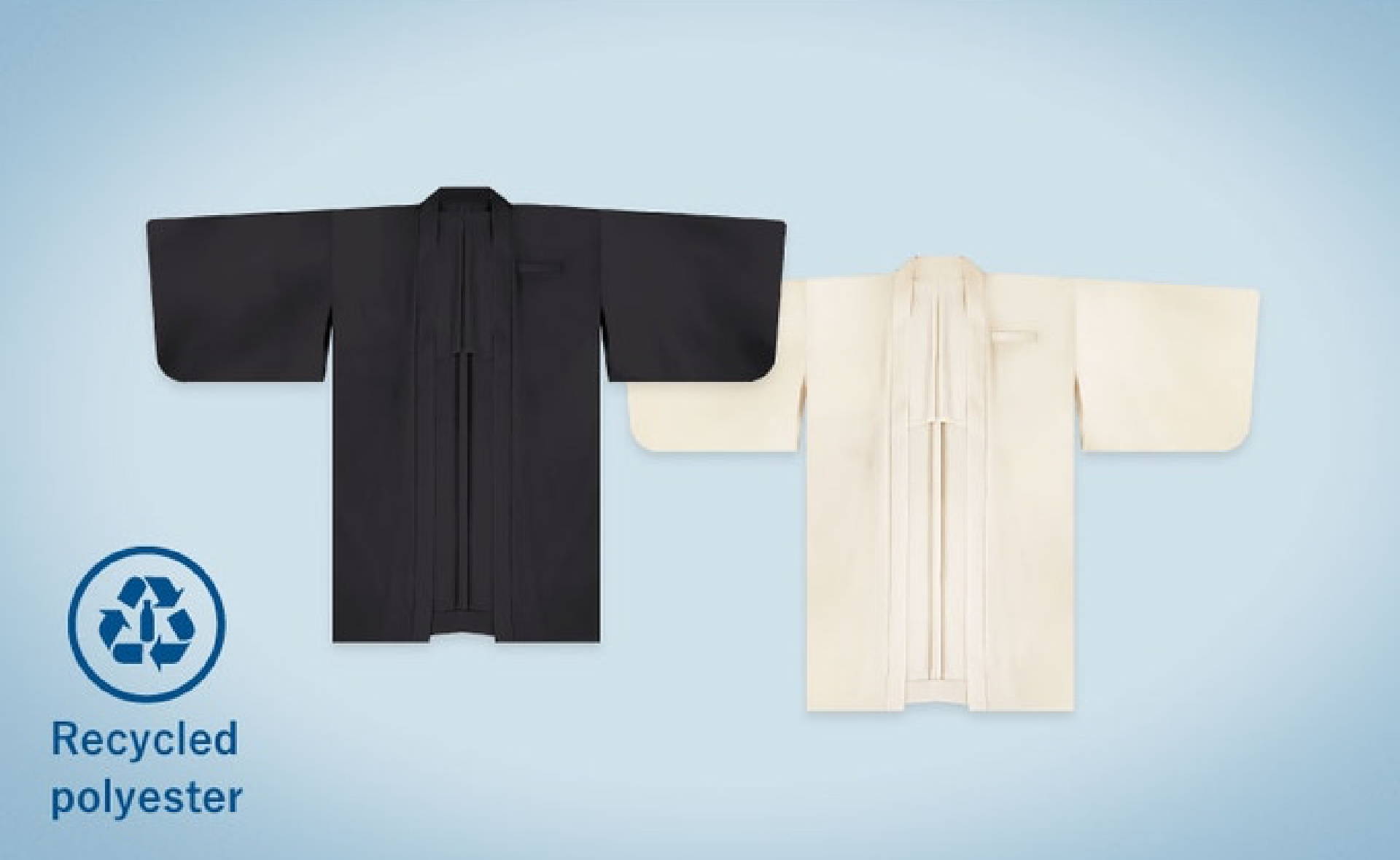 ■Reproduce kimono silhouette with beautiful drape of shoulder as modern jacket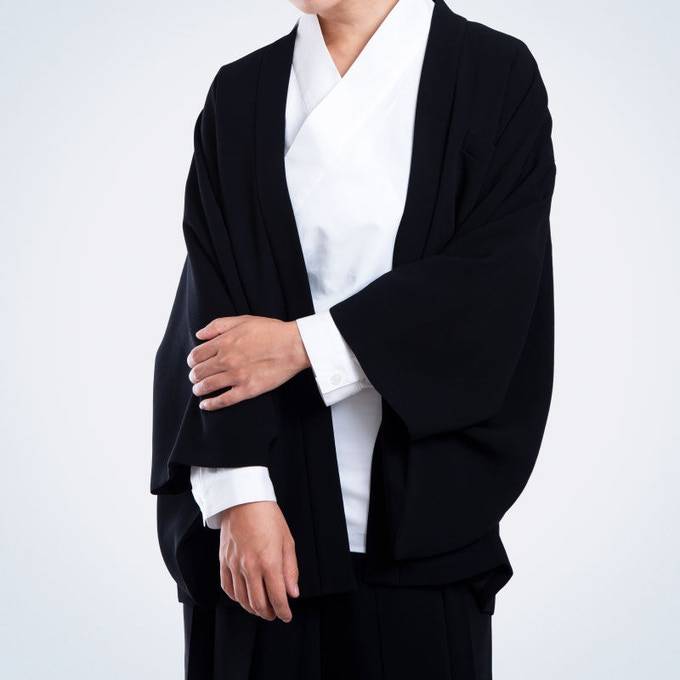 Samurai Mode Jacket is designed with deeply thinking about pattern, silhouette and drape.
■Make your only one jacket by attaching accessory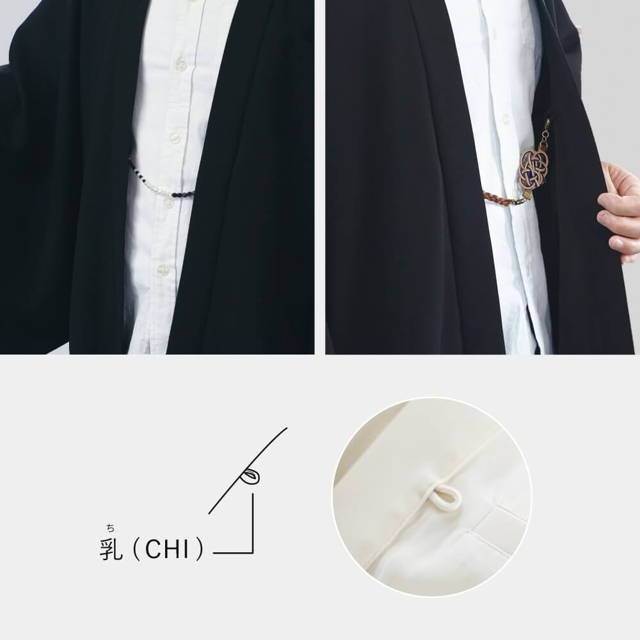 Japanese traditional haori jacket can be attached haori-himo, haori strings, to close the front panel. The part that attached the haori strings called "Chi", we design Samurai Mode jacket to take over that function. You can attach a traditional haori strings to a small loop and also your accessory, chain, customize for formal or casual ... enjoy your own style.
■We adopt "miyatsu-guchi" from kimono for comfortable to wear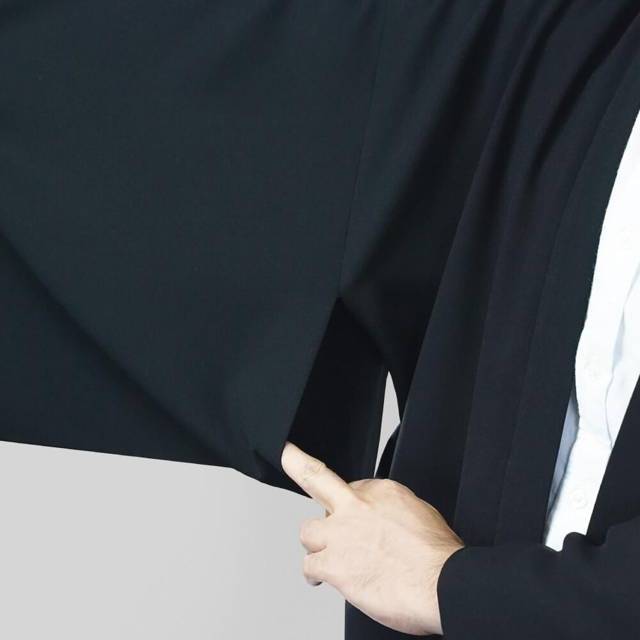 "miyatsu-guchi" is not closed part between sleeve and underarm, have traditional haori&kimono. This function is to prevent the occurring of the out of shape. We adopt it on our jacket because it makes air passages, soft and comfortable. "Miyatsu-guchi" increases in range of motion because of it and also take out the air.By reduce the cloth for the armpit, rough and uncomfortable feeling, shape of shoulder looks slim.
■Your portable belongings in 3 pockets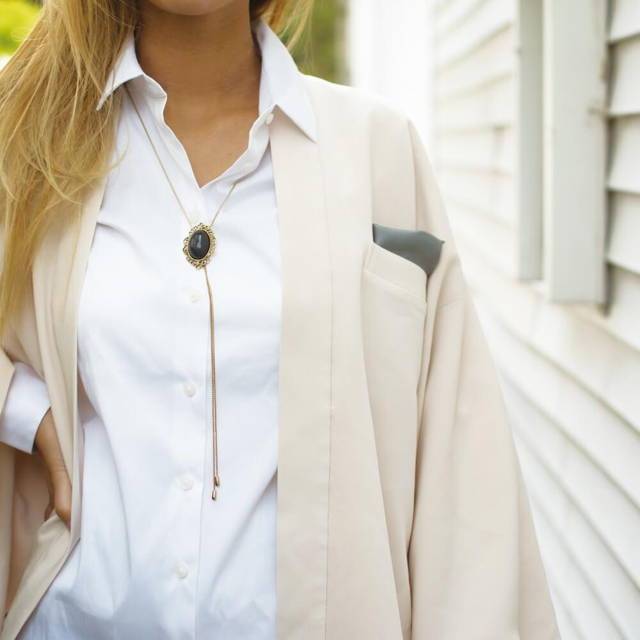 Kimono doesn't have any pocket but we live in busy days so what we do first is design the pocket to be suitable to modern lifestyle. The one is on left chest. it' s according to European formal style and design to put handkerchief in. This function makes jacket good to formal occasion. There are inner pocket on each side.We design for both business scene, put a card case or smartphone in , and daily life, put a music player and earphone in.
■Main fabric is made from recycled PET bottles
Main fabric is one of "&+™" brand made by TORAY INDUSTRIES, INC.
" &+™ is a new fiber made from recycled PET bottles. Friendly to the environment, it offers high quality and functionality. From recycling, to upcycling, &+™ embodies a new way of thinking designed to expand recycled fiber use, and realize a sustainable society. &+™ fibers are made from used PET bottles that are collected by local governments and shops throughout Japan. The bottles are then carefully sorted and shredded, and cleaned in an alkaline solution. "
Quoted from:https://www.andplus.toray/en/
Samurai Mode Pants II
- Eco -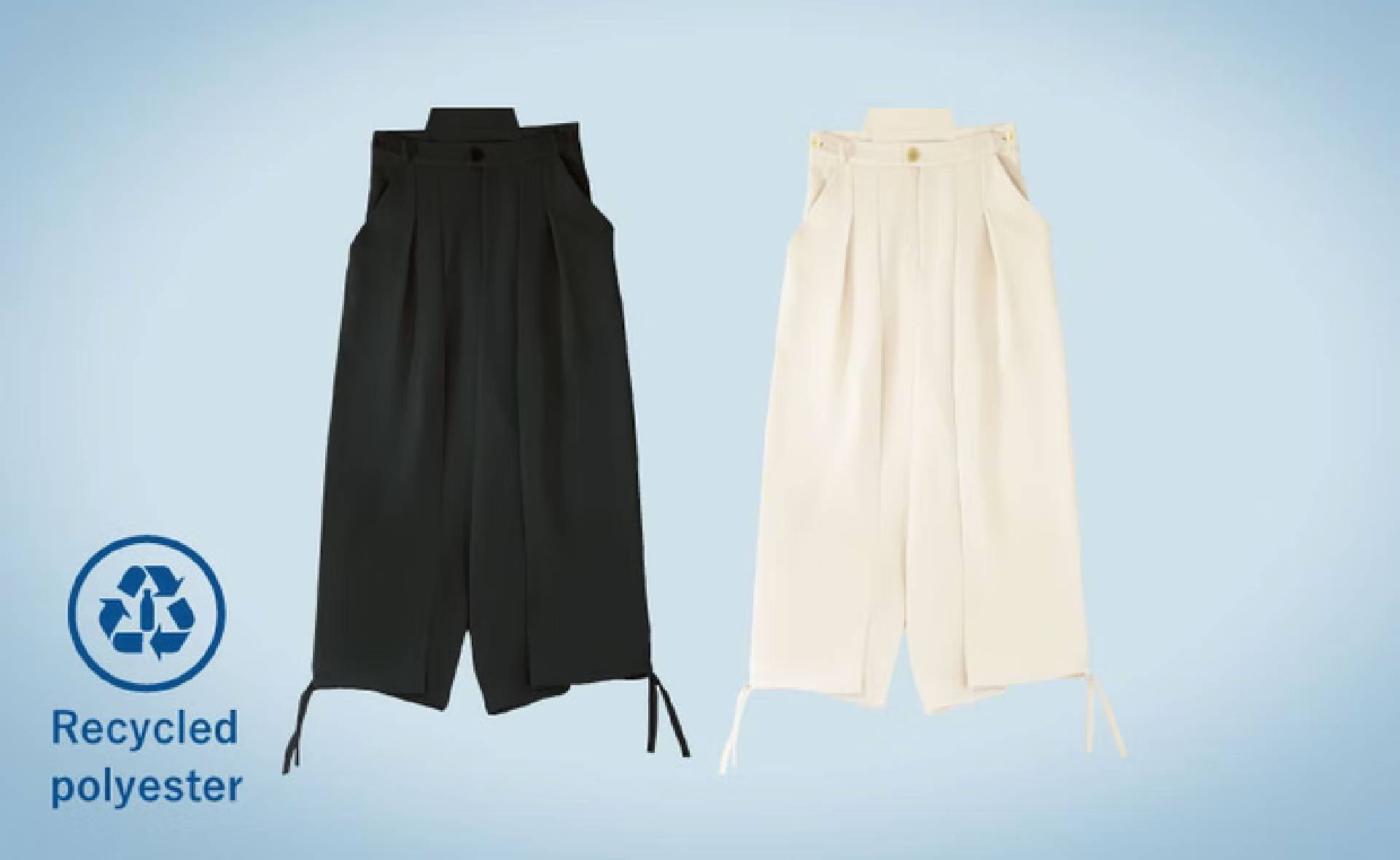 ■Redesign traditional Hakama to fit the modern lifestyle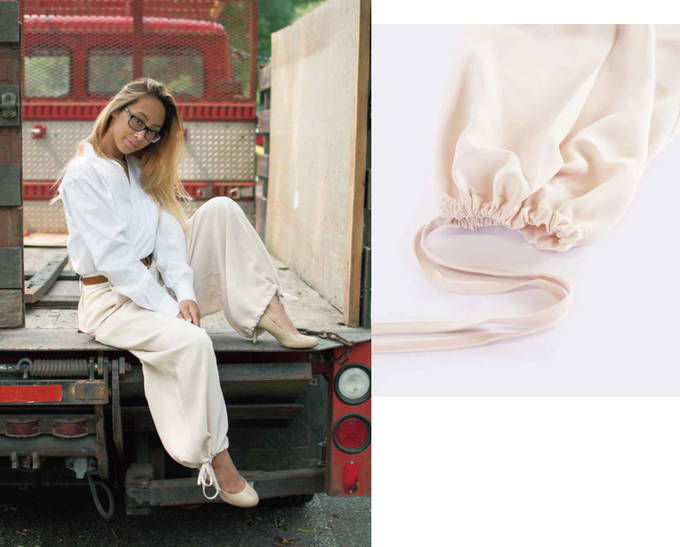 Samurai Mode Pants II is inspired by Hakama, one of traditional Japanese wear like kimono. Supple and comfortable 2 way pants.You can change the hem line and take up by pulling drawstrings. Drawstring is made by same fabric with pants. Pull the hem, that stiletto is like a sarouel pants.
■Adjuster to change the size of waist according to your body and outfit style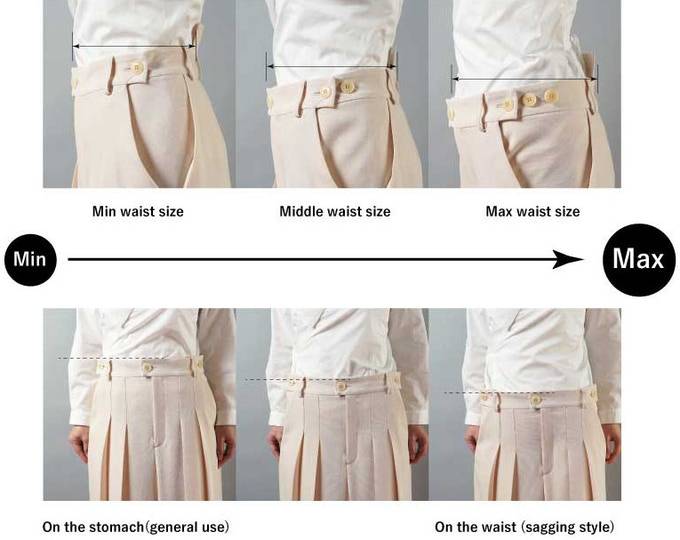 3 button to adjust and change the size on the waist. According to your body and style, you can change the size on the waist and it means you can change where you wear on, change the length. Depends on your favor, you can select them.
■Koshi-ita parts motifed by Hakama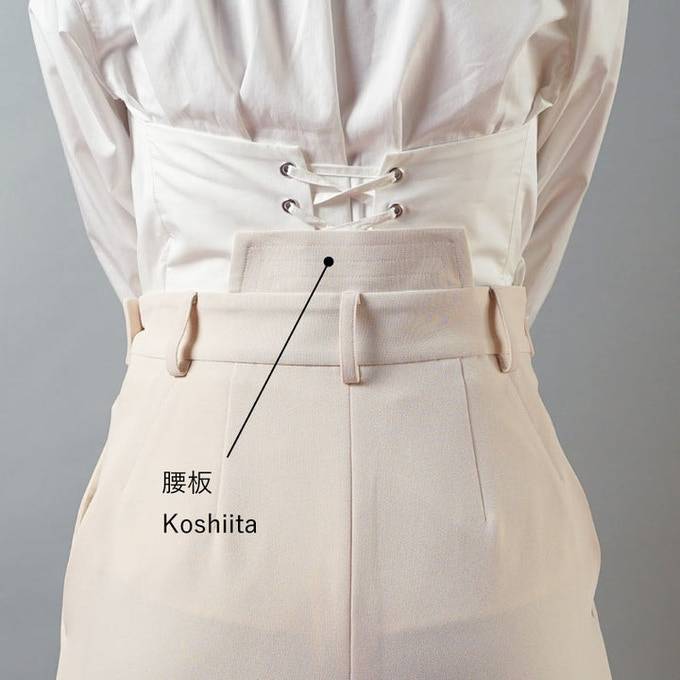 Take in Koshiita parts in this pants as a design accent and proud of traditional Hakama. It's made by soft fabric, same as main one, so comfortable to wear and not hurt yourself.
*In this photo, model wears Juban Shirt. It's not pledge for Kickstarter project but already sell in this official website. >> Juban Shirt product page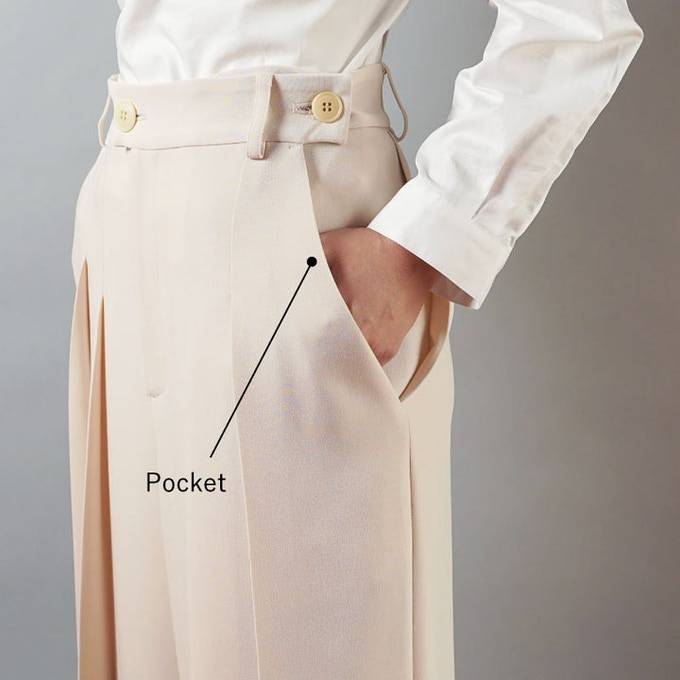 Traditional Hakama doesn't have a pocket but we add a pocket to this pants to fit the modern life style.
Wear just one item,
Enjoy Next Kimono as you like
You can enjoy Next Kimono to your prefer. If you wear 3 items together, it looks modern kimono. If you wear 1 Next Kimono clothes with what you already have, it looks mixed style between kimono and modern.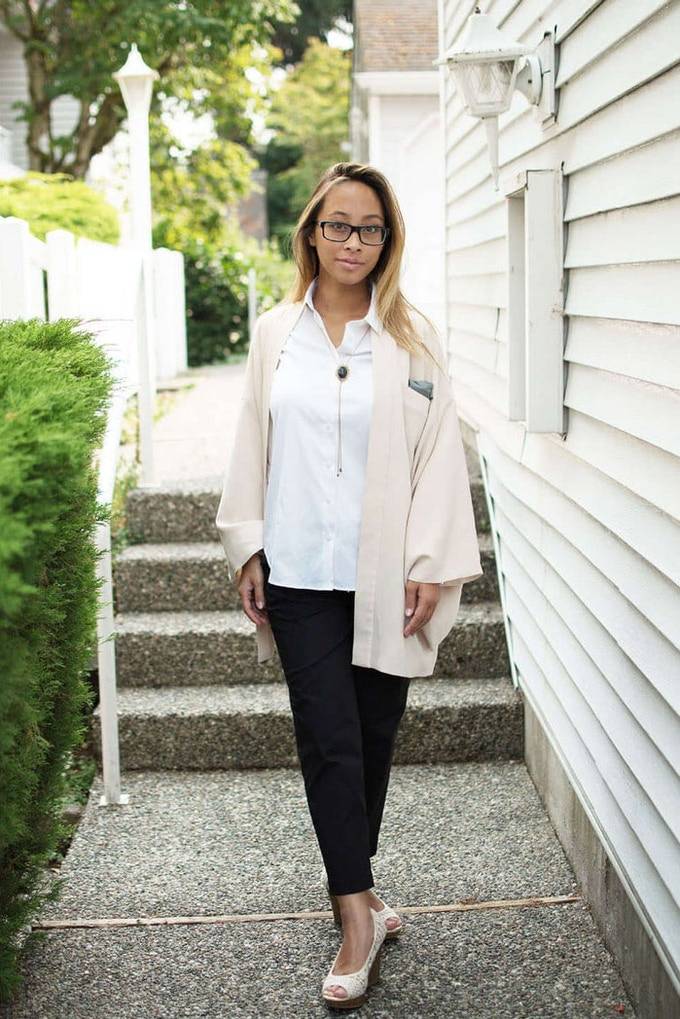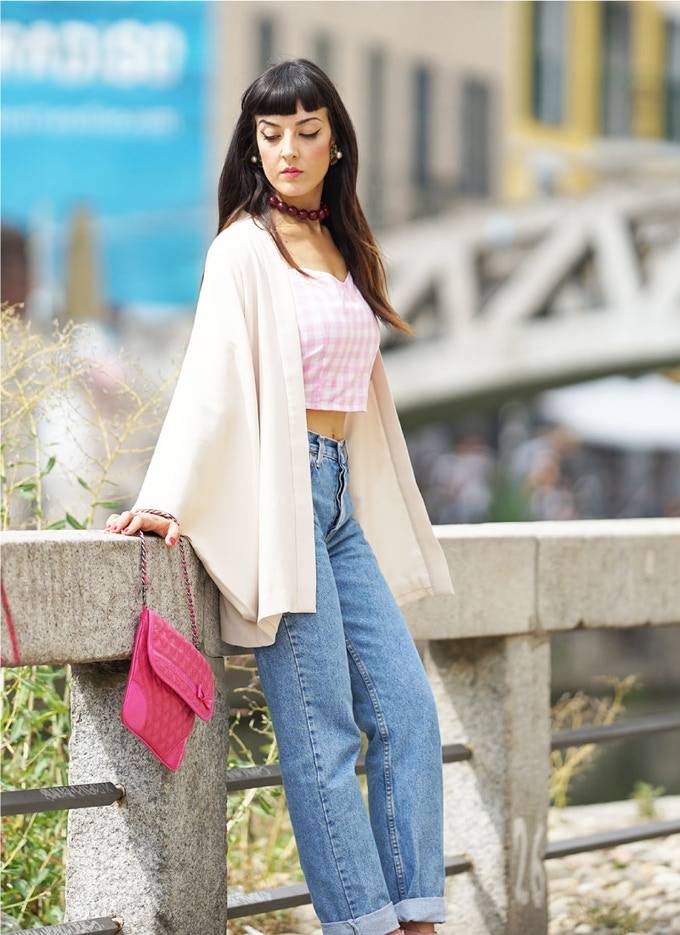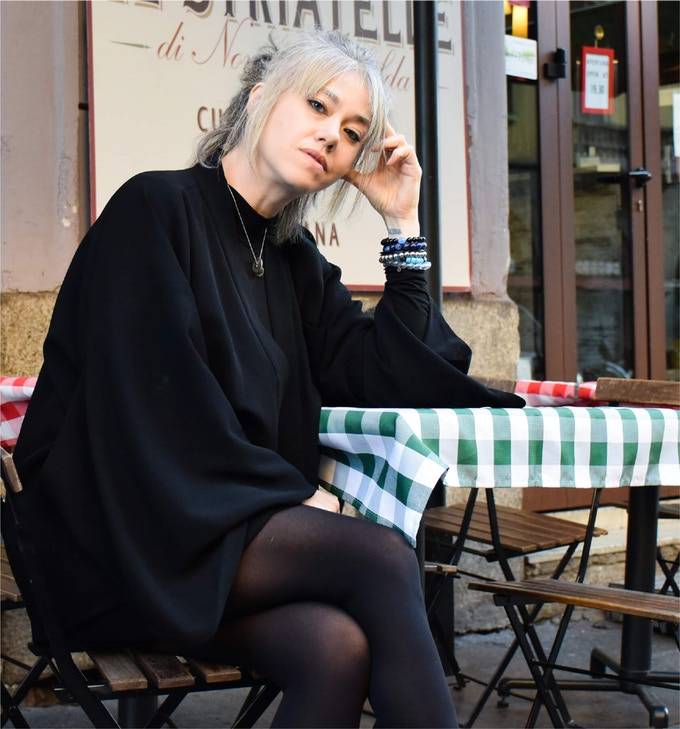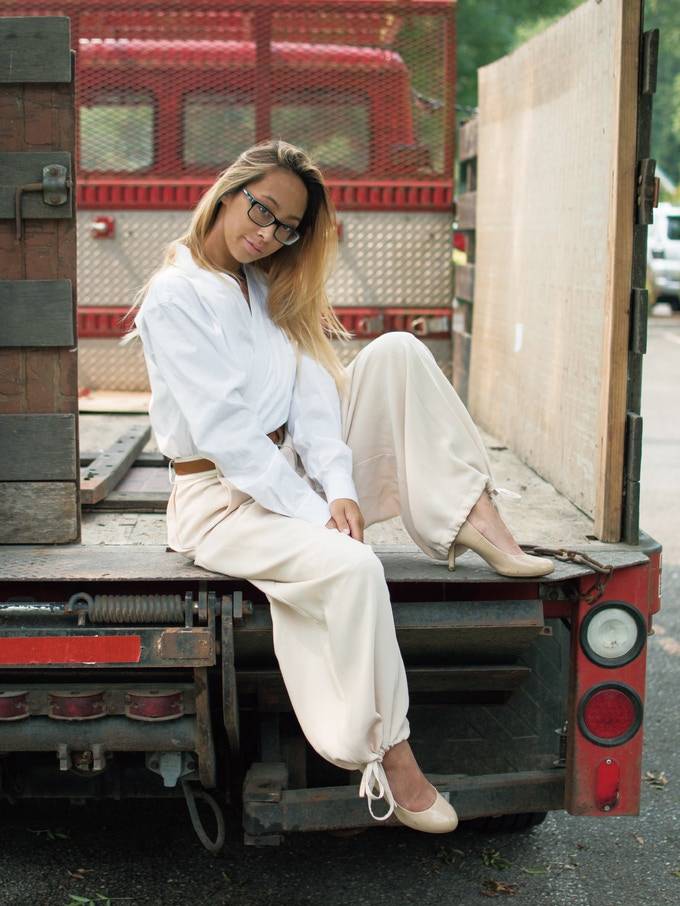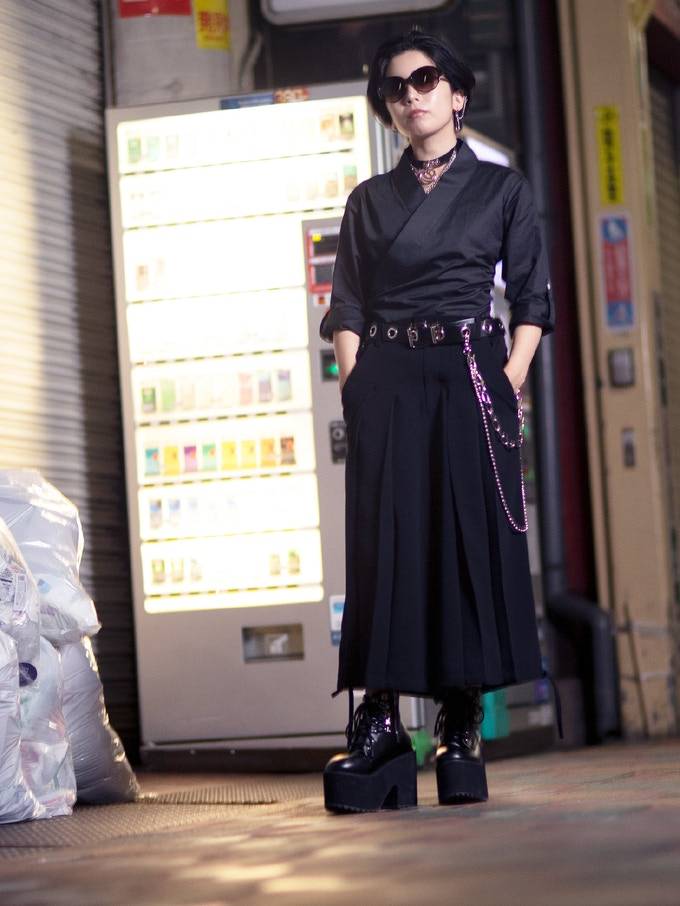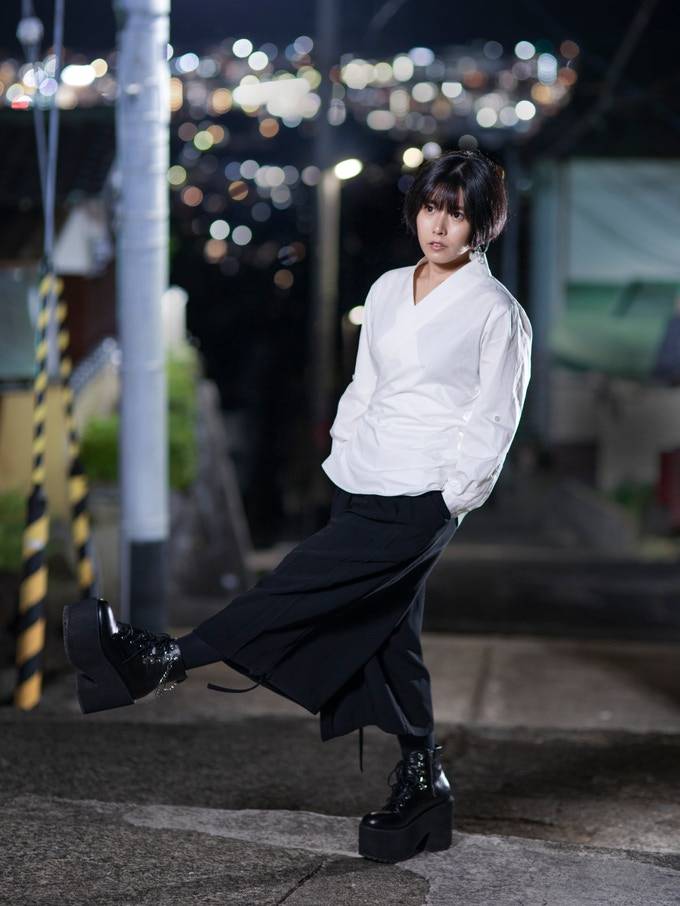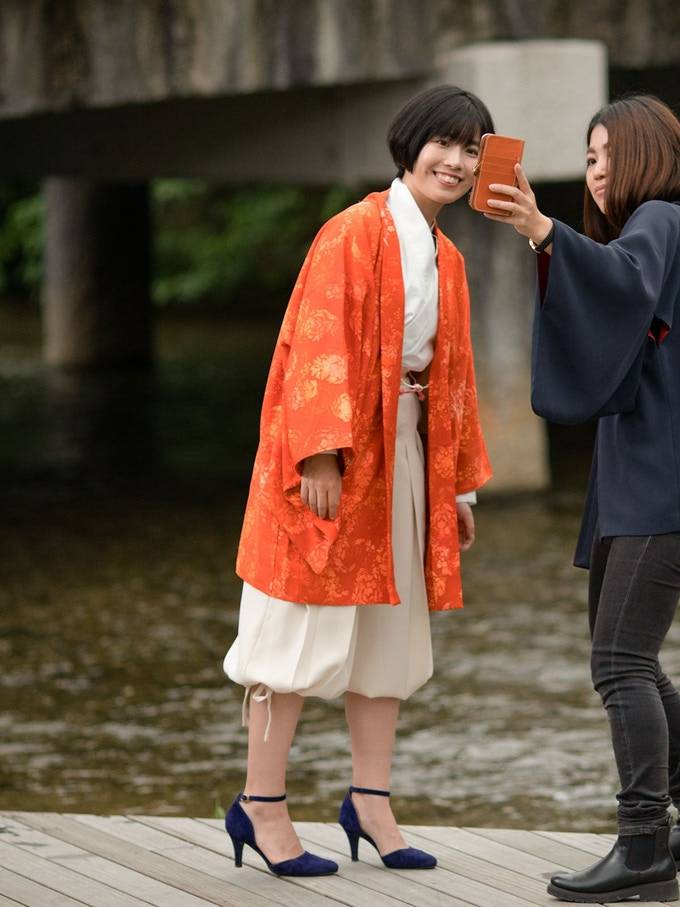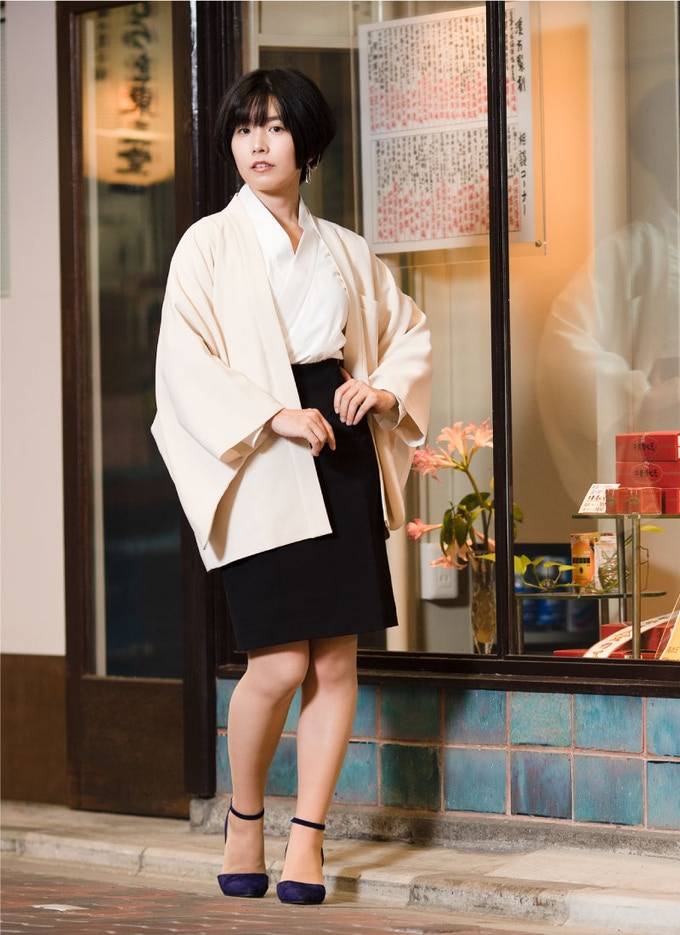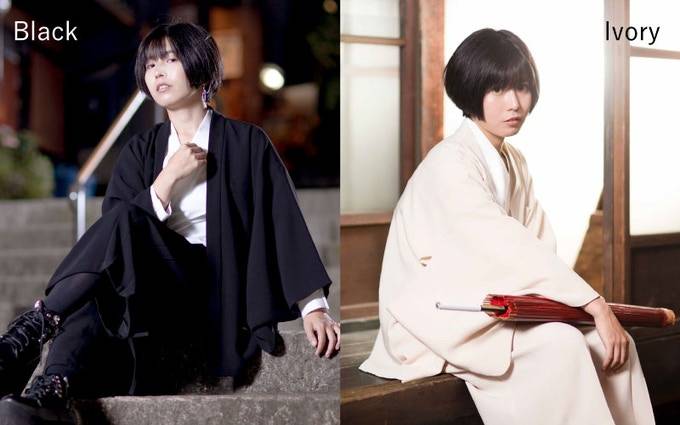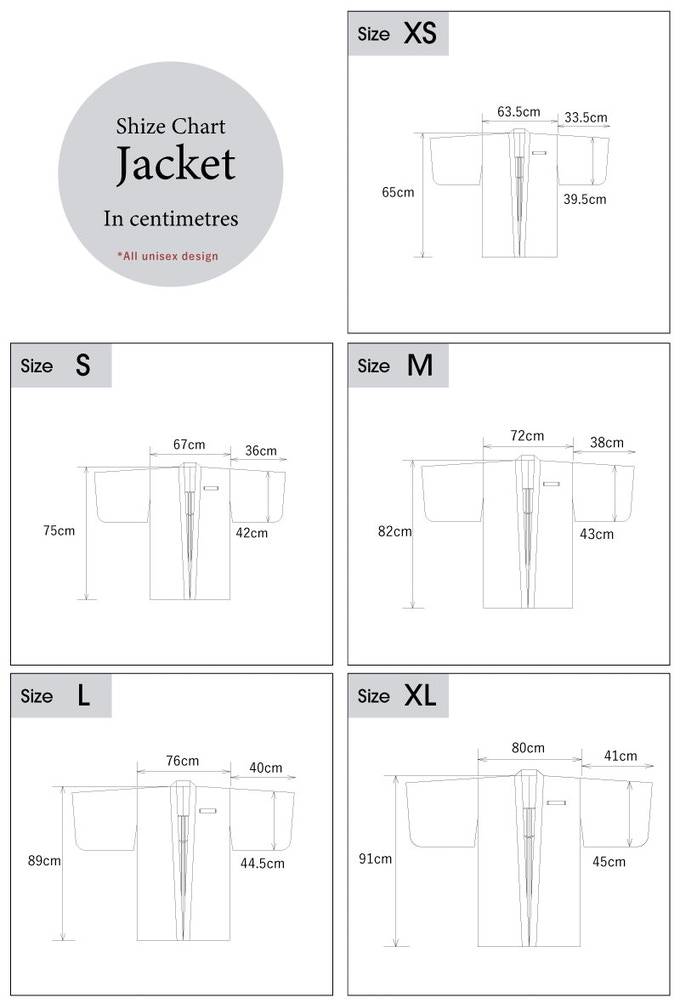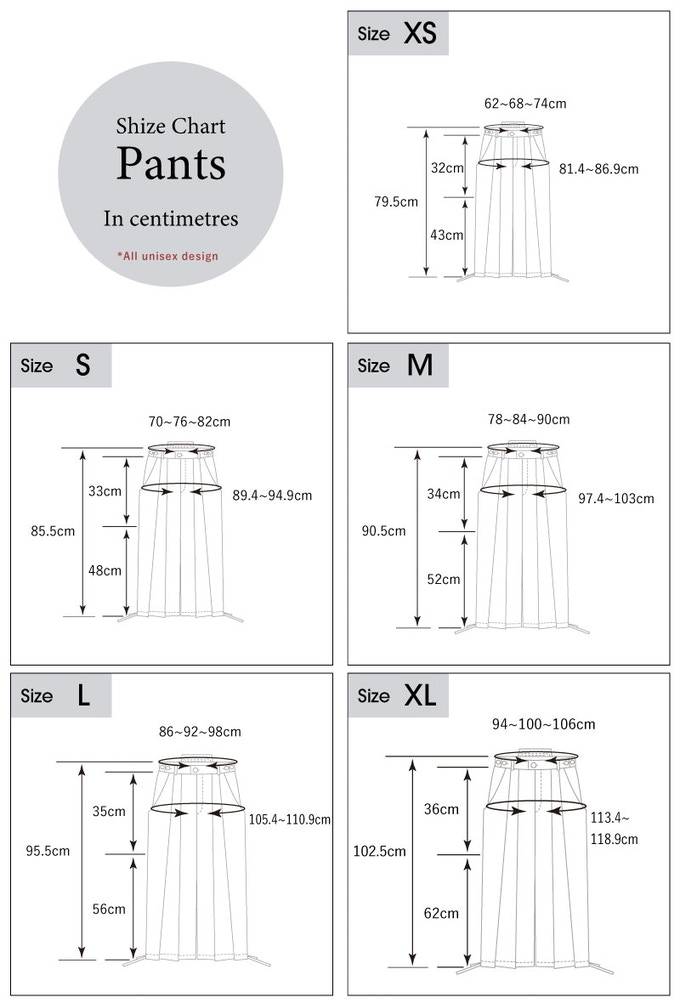 ※Same fabric for Jacket & PantsII
Face side: 100% polyester(100% recycled polyester)
Lining: 100% cupra