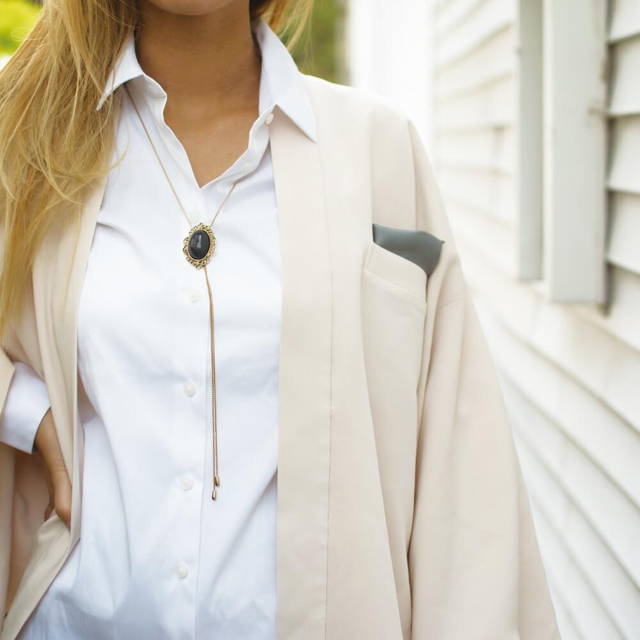 Smartphone, business card, handkerchief... your portable belongings in 3 pockets
Kimono doesn't have any pocket but we live in busy days so what we do first is design the pocket to be suitable to modern lifestyle. The one is on left chest. it' s according to european formal style and design to put handkerchief in. This function makes jacket good to formal occasion. There are inner pocket on each side.We design for both business scene, put a card case or smartphone in , and daily life, put a music player and earphone in.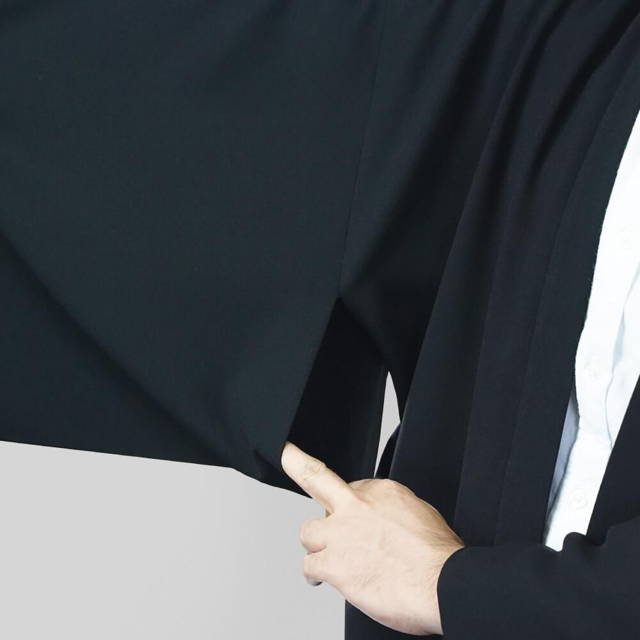 We adopt "miyatsu-guchi" from kimono for comfortable to wear
Even it' s cool looks, uncomfortable wear is not good design for us.We adopt "miyatsu-guchi" , it' s not closed part between sleeve and underarm. It' s traditional style of kimono for women and children.Why is this function not with mens kimono? Some people said this function is to prevent the occurring of the out of shape, especially for children moving around and curvy women so traditional mens KIMONO doesn't have this "miyatsu-guchi" .We adopt it on our jacket because it makes air passages, soft and comfortable. "Miyatsu-guchi" increases in range of motion because of it and also take out the air.
By reduce the cloth for the armpit, rough and uncomfortable feeling, shape of shoulder looks slim.This jacket support you in formal situation by comfortable to wear.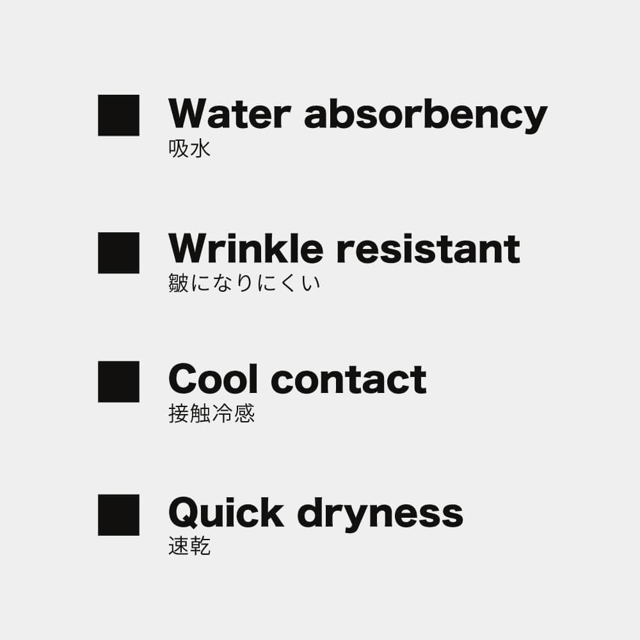 High-functioning fiber makes comfortable
The material of jacket is "Soaron" made of triacetate. In 1967, Japanese company "Mitsubishi Chemical Corporation" produced the Soaron first time. From then, Soaron is always caught the eye of creator because that makes creativity higher. This material receive high commendation from fashion business world. By this fabric, we aim to comfortable jacket like what you want to put your arm through the sleeve.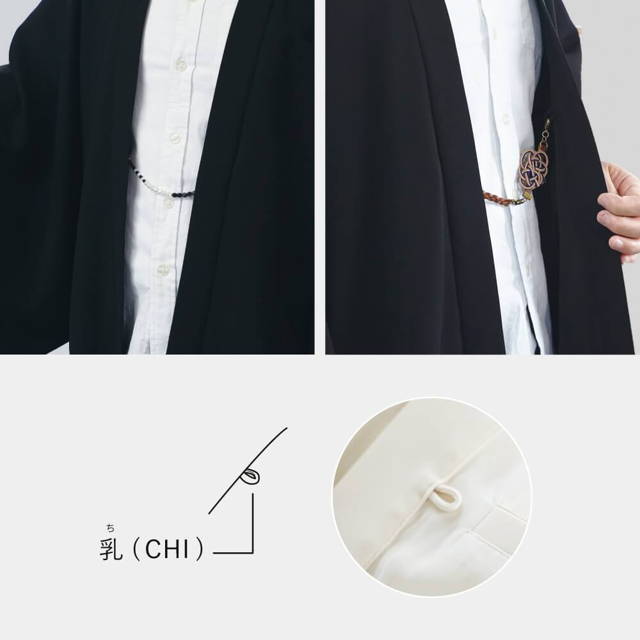 Make your only one jacket by attaching accessory
Japanese traditional haori jacket can be attached haori-himo, haori strings, to close the front panel. The part that attached the haori strings called "Chi", we design Samurai Mode jacket to take over that function.
You can attach a traditional haori strings to a small loop and also your accessory, chain, customize for formal or casual ... enjoy your own style.